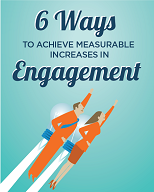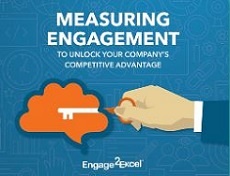 The legendary management consultant Peter Drucker said, "You can't manage what you don't measure." Business leaders today have access to an overwhelming amount of data to inform decisions about marketing, product and service design, customer care and supply chain optimization. Yet many CXOs lack objective data on the engagement levels of their most valuable asset­—the employees whose discretionary efforts determine business success on a daily basis.
While the role of engagement is well established in influencing customer satisfaction, voluntary turnover rates and shareholder returns, many companies either don't measure engagement using scientifically valid surveys, or fail to do so consistently.
Measuring Engagement to Unlock Your Company's Competitive Advantage is a primer for HR leaders who understand the value of employee engagement, but need help in making the business case for conducting formal, scientifically valid employee engagement surveys.
Contents are organized around seven key questions:
What factors influence employee engagement?
What perceptions impact employee engagement levels?
Why should our company invest in measuring employee engagement?
How is employee experience different from employee engagement?
What can we learn from benchmark comparisons?
How can we turn survey results into a competitive advantage?
How can engagement improve our recruiting success?
Should every company measure employee engagement? Your HR department may be convinced of the need for measuring engagement, but it is vital that you get the support of your senior leadership team before fielding a survey. On page 4 you'll find a practical guide to determining if your company is ready to benefit from investing in an employee engagement survey.




For more information: Our engagement survey experts at Engage2Excel can help you determine how your organization might best use employee engagement surveys to unlock competitive advantage. To schedule a discovery call, click here.