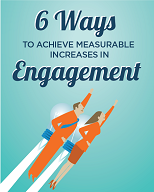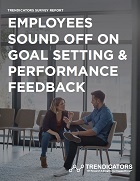 For the past decade, many in the HR industry have been calling for radical changes to the performance management process and an end to the annual performance review. While many companies have moved to more frequent programs for individual goal setting and performance feedback, reports of the death of the annual performance review (to steal a quip from Twain) "have been greatly exaggerated."

People want to know where they stand.
When Facebook reevaluated its performance management systems several years ago, according to a November 2016 article in Harvard Business Review, they conducted focused groups and a follow-up survey with 300 people that revealed 87% wanted to keep a more formal process.

The key is to make performance feedback relevant and timely.
Two reports in Fortune magazine offer insights into changes underway at large organizations. IBM revised its approach to goal setting because the goals captured in its now retired Personal Business Commitments system were often outdated at the time of the review. J.P. Morgan decided to supplement its annual performance reviews with a new system enabling employees to "request and receive feedback from anyone, anytime," according to the head of HR John Donnelly.

How does your company measure up?
How does your organization compare to others when it comes to individual goal setting and performance feedback? What do employees think about these programs? To provide you with answers to these important questions, we surveyed 5,000 U.S. employees representing all major industries and demographic categories.

The results are presented in our latest research report, Employees Sound Off Goal Setting and Performance Feedback. In this free report, you'll learn about:


The prevalence and frequency of goal setting and performance feedback among different size companies.


Significant differences in preference that exist among demographic groups.


The types of feedback that employees believe is as important–and more important–than a formal performance review.
Enjoy the read!
Call for contributors: Do you have a topic you'd like to read about or contribute to in an upcoming Trendicators Report? We'd love to hear from you!
To share your ideas, please click here.