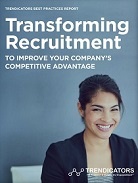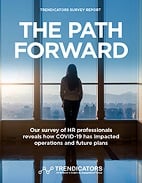 There are many unsung heroes of the COVID-19 pandemic. But few groups have received less recognition or are more deserving of praise than the HR professionals who have worked tirelessly to help keep their organizations functioning amidst a sea of fear, uncertainty and often dubious information. You have had to become experts overnight in myriad legal, health and safety, social and psychological issues, releasing policies on topics that were never before anticipated, all while keeping the lines of communication plumbed with persistent reminders to the rank and file and executive suite that we're in this together and will somehow make it through okay.

Veterans of previous crises understood that swift action and compassion are not mutually exclusive, and that delayed decisions amidst dual health and economic catastrophes end up extracting a far greater toll. Other than the brave healthcare professionals who continue to risk their lives on the pandemic front lines, few professions have shouldered a heavier emotional burden throughout this crisis. And it's far from over.

The Path Forward is our latest report, based on a survey of HR professionals in North America between May 12 and 19, 2020. Survey results, which represent a diversity of organization sizes, industry sectors and HR job titles, reveal some of the impacts that the COVID-19 pandemic has had on operations and plans for the near future.

Survey Highlights
Although a third of the respondents reported that the size of their workforce has not changed as a result of COVID-19, 62% reported working for organizations where 30% or greater of the workforce was furloughed.





Contrary to reports that the number of people working remotely will rise significantly once stay-at-home orders subside, our respondents had a more conservative view. The percentage of people who spend 50% of the week or more working remotely is expected to rise from a pre-pandemic level of 36% to 39% once stay-at-home orders subside.





A positive sign that the recovery is imminent for many organizations is the fact that 42% expect their talent acquisition budgets to increase for the rest of 2020.





HR practitioners are also quite optimistic, with 79% expressing confidence in their organization's future and 65% indicating that they believe their organization will emerge stronger as a result of the pandemic.