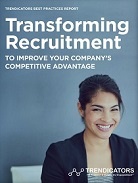 The coronavirus has more people working from home than ever before. To those now forced to work remotely come both benefits and personal stresses. One area that many companies have not adequately prepared for is how to best recognize newly remote employees.

That brings me to my recent chat with Roy Saunderson, a recognition expert and our chief learning officer at Engage2Excel Group. Our conversation focused on how to recognize work from home employees and his thoughts for leaders to be successful at recognition from a distance.
When asked, "Is there a difference between recognizing employees in the workplace and those that are working from home?" Roy believes there is a difference in how you recognize employees in-person vs. remotely, but the principles of recognition are the same. He outlined two opportunities for leaders to consider - ways to build better connections with remote employees and how to add recognition into the daily process.
The most important thing to remember is that what we've been used to, when we worked in our offices, the manufacturing plants, etc., is the opportunity to see one another. Everyone was visible; their work was visible. Now people are sequestered away in their homes, and we don't have the same visibility or connection opportunities.
Leaders need to build in opportunities for connection, such as one-on-one meetings with staff regularly. Whether these meetings are short, by phone, or Zoom (any video teleconferencing systems), they all create the opportunity to connect with your people and allow you to hear and see what they are working on. While email is still a way to connect, it's not as personal as audio and visual aids that can help you better understand what is happening in an employee's work life.
During this discussion, Roy shared a brief story that included a great quote, "If you have a problem, make it a process and it won't be a problem anymore." This statement rings true to the notion that building recognition into our daily practices needs to be more systematic than we usually would. Pre COVID-19, you would bump into someone, or just happen to hear from someone else about what another employee did. Now, there is less of that interaction. Leaders need to hear and know the work that's outstanding and great in order to be able to recognize more. We need to reach out, create connections and be talking to people to find out what others are doing.
This new normal has tested and stretched many of us. As leaders, we have a responsibility to maintain consistent connections and provide consistent recognition with our employees, regardless of location.
Listen to the entire interview with Roy here.