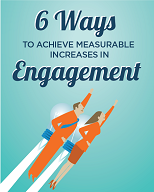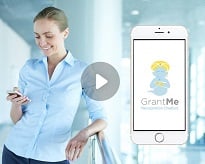 There are few things in the HR world that are easy. You deal with difficult challenges on a daily basis and often don't get the appreciation you deserve.

What if it were easier and more convenient for people in your company to express appreciation? That was the idea that led to the development of GrantMe, the Recognition Chatbot from Engage2Excel.
Got a minute? Watch our GrantMe video.
GrantMe makes it easy for managers and employees to express appreciation for others anytime, anywhere, from any connected device.
Using GrantMe is simple. The platform integrates securely with popular messaging apps like Messenger, Slack and Skype. As a result, GrantMe connects employees with recognition in a more familiar and personal way. And because GrantMe is part of a total recognition platform, you are able to track and analyze program results.
We know from decades of research that employees crave recognition at work. In fact, after equitable compensation, the second most important thing employees want is recognition.
Want to learn how GrantMe can help you give employees more of what they really want? Contact us at 800.688.3024 or send us your info to set up a call.