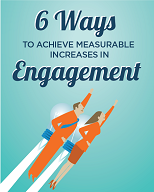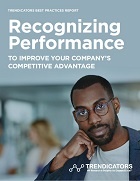 Is your company more effective at recognizing employee performance than your closest competitors? If you are uncertain about the answer, you may want to investigate. Performance recognition is a powerful tool for influencing behaviors that drive key business outcomes.


Performance Recognition Drives Bottom-Line Results: Companies that excel at recognizing employee performance enjoy higher engagement levels and higher profits, but that's not all. When an organization effectively communicates its recognition of a job well done, employees gain a tangible sense of how their efforts correlate with company results and feel empowered to make a measurable difference.

Performance Recognition Influences Retention and Recruitment: Our research shows that employees are more committed to staying with an organization that recognizes their performance, and employees participating in performance recognition programs are twice as likely to recommend their organization as a great place to work (2018 Trendicators Survey Report by Engage2Excel: What Do Employees Say About Performance Recognition?).

Although nearly three-quarters of employers offer some form of performance recognition, many programs are poorly planned, lack executive-level support and are not aligned with measurable business objectives.

Recognizing Performance to Improve Your Company's Competitive Advantage is the second of three eBooks in our series on creating a talent-driven competitive advantage. This eBook presents seven steps every organization can take to create a performance-driven recognition program that drives positive business outcomes and improves competitive advantage:
Determining Program Objectives
Identifying Behaviors and Participants
Creating Your Program Charter
Designing Your Program
Engaging Executive Sponsors
Rolling Out Your Program
Sharing Results and Celebrating Success
Enjoy the read!
Stay tuned for our third installment in this series, which is devoted to ideas for redesigning recruitment to improve competitive advantage.