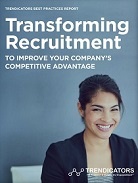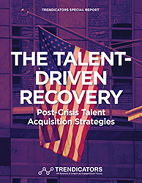 All organizations today are preoccupied with two paramount objectives: keeping employees and their families safe and maintaining business operations during the worst crisis since the Great Depression.

Although the death toll and economic consequences of the crisis have been devastating, business leaders must now balance workplace and public safety with financial accountability. Strategic leadership is required to reopen businesses in a manner that will optimize wellness, efficiency, productivity and profitability.There is, as of yet, no consensus among economists, politicians and business leaders on the shape and duration of the impending recession, but all agree that recovery is imminent. What role will talent acquisition play in helping to accelerate your organization's recovery? Lessons from the 2007–2009 financial crisis show that companies with proactive, scenario-based talent-acquisition strategies bounced back more quickly than those with reactive strategies.

Regardless of when you expect to ramp up hiring, now is the time to begin formulating an agile talent-acquisition strategy to prepare for the uncertain times ahead.

Post-Crisis Strategies for Talent Acquisition offers insights into how companies are planning to optimize success during the recovery period. Topics include: getting ready to reopen, workforce planning, rethinking candidate generation, preparing for application overload, prioritizing candidate experiences, embracing smart selection and reengineering onboarding.

Stay safe. Remain optimistic. And enjoy the read.