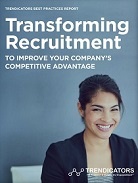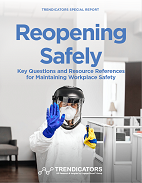 As companies across the U.S. begin to reopen, business leaders face unprecedented challenges in developing strategies for safely reopening workplaces. Safety guidelines differ from state to state, and a lack of federal rules for keeping employees safe places the onus on companies to determine what is best for their employees.

Building Your playbook: Since the onset of the COVID-19 crisis, countless articles have shown that no playbook exists for business leaders in dealing with this crisis. However, one fact remains certain: despite the lack of clear rules, every business needs to develop its own playbook to ensure the protection of employees and the public and to demonstrate that preemptive steps have been taken to reduce risks. Legal experts predict an onslaught of claims related to COVID-19. To ensure workplace safety, businesses need to develop corporate policies via cross-functional leadership teams. These policies must then be monitored and managed through decentralized decision-making at the facility level.

Key Questions to Consider: Reopening Safely presents 16 questions, listed below, that business leaders are contemplating when developing plans for reopening along with expert insights, links to 33 resources and a list of "reopening playbooks" to use in building your organization's program for safely reopening:
Does wearing face masks reduce the need for social distancing at work?





Should we monitor employees' temperatures before allowing access?





Can we require employees to observe infection control practices?





Should we consider contact tracing as part of our reopening plan?





What steps should we take to ensure intensified cleaning?





What physical changes should we make in our workplaces?





Should we use micro air filtration systems to stop the spread of the virus?





What common areas of the workplace should be controlled?





What access controls should we consider?





How can we encourage and enforce social distancing?





Should we modify hours and shifts for remote and onsite workers?





What policies need to be updated before we reopen?





What supplies do we need to stock?





Should returning workers undergo safety training?





What steps should we take if an employee tests positive for COVID-19?





How should we manage workplace communications after reopening?
Important Note: The ideas in this report are neither exhaustive or comprehensive and do not represent a substitute for legal advice. We recommend that all programs and policies developed for reopening facilities be reviewed by a legal professional prior to implementation.