---

Organizations know that recognition is important, so why doesn't it happen more often?

In many cases managers are overwhelmed by obstacles (or maybe excuses!) like:
I am too busy.
I am not comfortable providing feedback.
It's their job; they should be performing well.
I don't want others on the team to feel left out.
However, the biggest reason recognition doesn't hap
pen more often is because not everyone knows how to do it. So, we created the 5 Effective Recognition Characteristics infographic as a guide for managers. It contains the five best practices for delivering effective & memorable recognition to your team!
---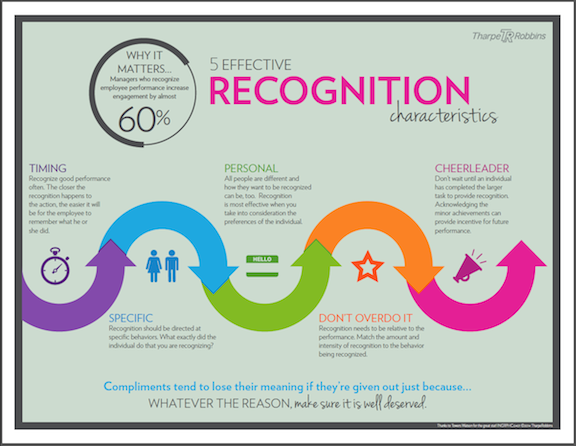 To download a copy of the 5 Effective Recognition Characteristics infographic, simply click on the image above!
---
Every employee wants to be recognized for his or her hard work and contributions. Embracing recognition and doing it well will reflect in the overall morale and productivity of your employees.