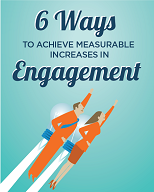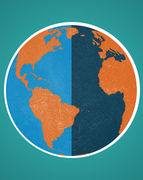 Thanks to social media and the constant influx of information from our smart devices, people are more connected than ever. Yet, many organizations continue to struggle in uniting a global workforce through engagement and recognition strategies. Geography, language barriers, and diverse work environments create challenges. Have you ever found yourself asking the following...
How can we create a strategy that fits all employees, regardless of location or work environment?
Is it possible to create one engagement and recognition strategy that aligns all employees to the same organizational goals?
How do we capitalize on our recognition investment and achieve the best success when people around the world want different things?
With the right strategy and solutions, these questions have achievable answers. Your organization can create a dynamic global program that achieves your organizational goals and speaks to employees at a local level, regardless of location. Want to know how? These are the five must-haves when designing a global recognition strategy.
Employee Behavior = Organizational Success
It is important to understand the organizational vision that the senior leadership team is working towards, as well as how individual business units tie into the overall strategy. Only then will it be possible to begin identifying how an employee in China can impact success by working safely and identifying process improvements, while a peer in Dubai might contribute through referring an employee or maintaining personal wellness. It is best to allow some local autonomy and flexibility while maintaining a consistent strategy. A well-designed program should be a recognition and rewards solution that communicates, reinforces, and rewards employee behaviors that contribute to the company achieving its strategic goals.
Embrace Differences
It is critical to understand employee differences in perspective and motivation and evaluate how that impacts program success. Cultural and generational identities are demonstrated through behaviors, life experiences, and expectations in the workplace. What are their interests? How are they different? What inspires them and, most importantly, what keeps them engaged? Which communication methods – online or offline – seem to resonate with each workgroup? Recognition and rewards must be tailored to individual drivers to achieve optimal results. Communications should be in the local language, recognition methods (individual or team, given in public or in front of peers) must conform to the individual and culture, and rewards should be fulfilled locally with popular brands and quick, efficient delivery.
Shop Local
Make your employees feel understood by creating a rewards program that facilitates a local experience. This is vitally important when seeking to motivate and extract discretionary effort from your employees. Knowledge of the demographic structure per country - like popularity of local brands - is also essential when it comes to product selection. Your organization should also be aware of:
Shipping restrictions;
The ability to control total cost, offer real-time product updates as models change or products are discontinued;
Regional partners to support countries without distribution; and
Optional vouchers, in-country gift cards, and custom awards based on local traditions and cultures.
Technology is Paramount
While a technology solution itself is not a strategy, a technology solution that enhances the employee experience and reinforces the recognition strategy is a necessity in a global program. The recognition technology should showcase your company and program branding, adhere to the highest security standards, and display information that's relevant to the individual employee work group, job type, and location. Beyond the basics, a modern technology approach includes the ability to integrate with other HR or business systems, drives activity through mobile devices, and offers both standard program reporting, as well as predictive analytics.
Define Your Success
Recognition and rewards are an investment, and all investments should generate a healthy return. Companies who want to elicit discretionary effort, increase retention, improve wellness, generate sales, or reduce costs should document "current state" metrics, define a goal and periodically assess the gap to determine that the engagement strategy is moving the needle in a positive direction. For robust programs, predictive and prescriptive analytics allow organizations to invest with precision by identifying how the recognition investment is impacting key performance metrics, as well as generating models to show how adjusting the recognition investment will impact the business metrics.
Your successful global recognition solution is within reach. By focusing on these international must-haves, your organization will not only inspire discretionary effort, but you will have a better understanding of what makes your global employees unique AND what brings them together.