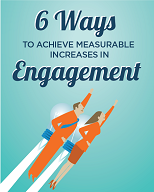 We hope you've recovered from your turkey hangover and ready for another installation of CNBC's "The Job Interview!" Our very own Jay Floersch, Vice President of RPO & Talent Solutions and guest blogger has recaped Week 3!
What's more unnatural than a "
Turducken
?" How about a middle-aged man impersonating a 6-year-old during a job interview! Just before Thanksgiving Day, CNBC aired their 5
th
episode of 'The Job Interview,' and viewers were able to tag along through the interview process with
SwimKids®
, a Virginia-based swim academy seeking an Assistant Manager for their Leesburg, VA location. Cindy & Dave Tonnesen, co-founders, conducted the interviews.
Overall, the interview style was positive, and they made the candidates feel welcome and comfortable. They were seeking a candidate with some swim instruction knowledge, but more importantly, the ideal fit candidate needed to be great with children.
Amongst a number or well-structured interview questions, there was one role-play scenario that just felt a little off. One of the interviewers sat down on the floor in the middle of the room and pretended to be a 6-year-old! The objective was for the candidate to role play with the "6-year-old" and teach them to tie their shoe. I understand the point is to observe the candidate's interaction and teaching style with a child; however, I believe a better representation would have come from the candidate interacting with a real 6-year-old.
This interaction got me thinking. Since SwimKids is hiring for such a critical position as the Assistant Manager, and the perfect fit candidate would have to be great with kids, wouldn't it make more sense to bring the top three candidates into a 1 to 2-hour session with a group of kids? Interviewers shouldn't always have to try and re-create a real-life scenario. The investment of time to have candidates directly interact with their customers pales in comparison to the live assessment they'd get in return. Perhaps SwimKids does this already when they're not on a TV show, so I have to give them the benefit of the doubt that they don't normally try to impersonate their 6-year-old clients.
I took a few quick-hit notes that I'll offer to the SwimKids team and other small businesses. Install an Applicant Tracking System (ATS). During the show, a voiceover stated that SwimKids was interviewing 100 candidates per month to then only hire one. Without an ATS, I can only assume this activity takes up a lot of time. Small businesses should no longer fear the cost of implementing a system like this. Systems, such as Recruiting Machine™, are low cost, offer all the functionality you'll need (and more), save time and keep your business EEO & OFCCP compliant. Another suggestion is to consider video interviewing before you meet your candidates face-to-face. In the case of SwimKids, a couple of candidates were quickly dismissed due to their (lack of) energy and charisma - save time and travel cost by meeting them virtually before in-person interviews.
My final observation is to recognize Cindy & Dave. Their interview process narrowed the focus to two candidates that were a fit for the organization, yet there was just one Assistant Manager position open. I applaud them for identifying and offering the "Silver-Medalist" candidate an alternate position at SwimKids! Well done. Identifying candidates that are a culture-fit then finding them the right role with your organization is a great best practice to follow.
For more information: Our talent acquisition experts at Engage2Excel can help you determine how your organization might best use RPO & talent solutions to infuse highly-engaged employees into your corporate culture. To schedule a discovery call, click here.